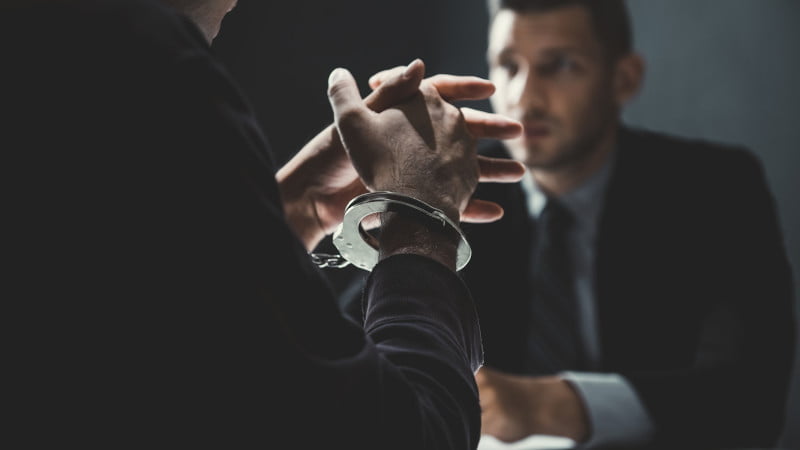 LA Law Firm counsels businesses and people on a variety of criminal offenses, concentrating mostly on commercial and corporate crime.
Large local and international corporations, prominent individuals, including corporate directors and business owners from Cyprus and overseas, make up our clientele. In order to guarantee that our clients' interests are safeguarded in all jurisdictions in which they may be subject to criminal liability, LA Law Firm has developed a sizable network of connections and close working relationships with attorneys all over the world.
Our strategy is simple, useful, and customized to the requirements and interests of our clients. From the beginning of the investigation and prosecution process to the conclusion of the case's final adjudication, we offer our clients strategic legal guidance.
We work to provide our clients with strong legal counsel and shield them from any negative publicity that might result from criminal proceedings. Numerous local and foreign commercial banks, international financial institutions, investment funds, credit card firms, security organizations, and other top banking and financial institutions are among our clientele. The banking and finance litigation division at our law firm also represents numerous domestic and foreign institutions in court cases involving banking and finance conflicts in Cyprus.
Also LA Law Firm has a few of the best criminal defense attorneys in Cyprus which you will definitely need if you find yourself against criminal charges such as:
Murder
Manslaughter
Terrorism
Kidnapping
Firearm Offences
Robbery
Human Trafficking
Drug Trafficking and Importation
Money Laundering
Fraud
Cybercrime
Sexual Offences
Traffic Code Offences
Misconduct in Public Office
Crime with Cross Jurisdictional Issues
Modern Day Slavery
Police Station representation and Advice
At LA Law Firm, we have a reputation for dismantling each flimsy legal argument put up by the prosecution piece by piece until our client is exonerated. Our outstanding work ethic and strategic planning include implementing ever-evolving safeguards for our esteemed clients. At LA Law Firm, we're not hesitant to take extra steps to ensure victory, and the illustrious list of our previous clientele is proof that our work speaks for itself. Our criminal defense attorneys have mastered the art of harsh and persuasive argumentation through experience. Regardless of the type of court—District Court or Supreme Court our attorneys will represent you.


Explanations in Plain English of Various Crimes
Driving offenses include engaging in sense-altering behavior while behind the wheel, such as endangering the lives of others or causing property damage.


Terrorism: Strictly speaking, there is no definitive meaning of the term "terrorism." Usually, it refers to the use of force to terrorize the populace for political purposes.
Kidnapping: When someone takes another person hostage against that person's will, using force.
Cybercrime includes a number of activities, such as using technology to harass and incite hatred, access financial data without authorization to carry out transactions, and steal confidential information or original creators' content.
Money laundering is the process of filtering funds gained through criminal means to make it appear as though they were earned from legitimate commercial sources.
Manslaughter occurs when someone is accidentally killed due to another person's activities.
Cross-jurisdictional Crime – On occasion, criminal acts take place in one region of the world while their effects are felt in another, resulting in the creation of two jurisdictions. Other times, even though illegal action may take place in the same location, two separate agencies may seek criminal charges for various reasons.
Firearm offenses include carrying a projectile weapon in public without a permit and using it to threaten, harm, or kill someone.
Police Representation and Advice – When there are multiple suspects, the police may bring in witnesses for interrogations. They are typically used to obtain information, but if the incorrect things are uttered, they may lead to arrest. Legal professionals must be present with you throughout such interviews in order to prevent negative outcomes.
Sexual Offenses – This category includes crimes involving rape, sexual assault, soliciting children, and other immoral behavior.
Private prosecution: When two or more parties are involved in a legal issue but the claiming party is not connected to the government, this is known as a private prosecution.
Misconduct: Conduct Unfit for an Office A public servant acts improperly and abuses their power to further unfair practices.
Fraud: When one individual intentionally deceives, lies, or makes false statements in order to hurt another.
Robbery is the unlawful taking of another person's possessions, valuables, or any other item by means of force or the threat of force.
Knife Crime: When someone carries a sharp item in public, uses it to threaten others or cause injury to someone.
Modern-day slavery is when someone is mistreated and compelled to work against their will. There is also exploitation involved.
Drug trafficking and importation is the smuggling and distribution of numerous illegal substances.
Murder occurs when someone kills another person with deliberate intent and forethought, knowing that doing so will end that person's life.
Human trafficking is the practice of moving individuals from one location to another in order to sexually exploit them for profit.